John Textor, new owner of Olympique Lyonnais, viewed from the United Kingdom
Le 21.07.2022 par tomabadie98
The name John Textor has been on the lips of all the Gones fans and all those who follow French football for several days now. Unlike the sales of PSG or Nice, this acquisition is only partial, the American businessman having bought only 66.56% of the club's shares, becoming nevertheless the majority shareholder. This is a real revolution at OL: Aulas is no longer the main shareholder of the Lyon club and this is the first time since his investment 35 years ago.
This is not Textor's first investment in football: in January 2022, it became the main shareholder in Botafogo F.R. (Brazil) and RWD Molenbeek (Belgium) with 90% and 80% respectively. However, this article takes a closer look at a fourth investment of his in the world of football: his purchase of a 40% stake in London club Crystal Palace in August 2021. Interviews with Crystal Palace fans and journalists close to the Eagles.
The French version of this article is available here. La version française de cet article est disponible ici.
Digital success and concerns
When Textor arrived in London with his funds, he was unknown to the British public. He had been looking to invest in English football for some months, with unsuccessful attempts to buy Newcastle, Brentford and Watford, but also Benfica in Portugal. A skateboarding enthusiast in his youth, it is said that his passion for football came after he helped young people get scholarshipsto university thanks to their football. By setting up the FC Florida academy more than 20 years ago, he has helped many underprivileged youngsters realise their dreams of becoming professional footballers, including midfielder Jacob Montes, who arrived at Palace last summer. His fortune, however, was amassed elsewhere.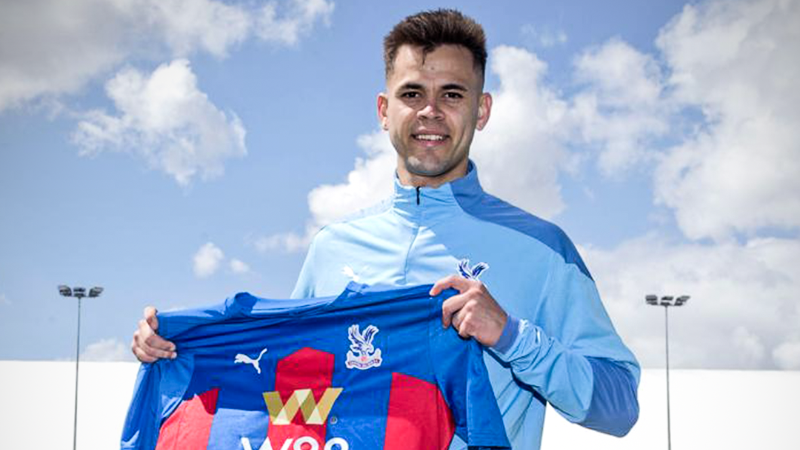 Similar to Aulas when he bought OL, technology, and more specifically digital and media, helped Textor achieve this financial success, notably with the creation of Facebank, a virtual bank that uses the faces and bodies of its customers as financial assets, especially in advertising. However, his first connection with the sports world came when he worked for Fubo TV, a streaming platform that owns the US broadcasting rights to channels such as BeIn Sports, Fox Soccer, ESPN and Eleven Sports, which he took public. Again, it was a great success, but Palace fans are still worried about the biggest financial failure of Textor's career: the Digital Domain crash.
The latter was a very well-known company for the production of special effects in Hollywood. Under Textor's tutelage, the company went bankrupt. "He made some mistakes, but he was very unlucky (...) he never said he was bankrupt himself and he worked very hard to rebuild his reputation and career, which he did," says Matt Slater, a sports economics journalist for The Athletic. "Palace fans learned all this while Textor was finalising the purchase of their club's shares, so it all happened very quickly. They liked the fact that he answered all their questions about his career and why he wanted to invest in the club. Over the past year it's clear that the money has been well invested, especially in young players, who have helped the club improve," adds Matt.
Assurances to supporters
This inevitably helps in terms of confidence from the fans, who see the American very vocal on social networks and with whom they have been able to interact regularly, which may have reassured some about the 'shadow investor with a complicated past' side. "Fans were sceptical when he arrived, particularly because of the reputation of the Americans and their relationship with football. However, he has shown that he is delighted to be involved with the club, but so is his son, who has been seen at home and away games," added Dan, presenter of the HLTCO podcast dedicated to the Eagles' club. With Palace being one of the few clubs in English football's top flight that still has fans who have a stake in the club and therefore a say in its management, fans needed to be reassured that the club's identity would not be tarnished by an investor who came from Florida just to make money.
Matt Slater also says that Textor is not one of the richest investors in the market – estimating his wealth at a few hundred million dollars rather than several billion – but rather is part of the consortium of investors who make measured and plural choices: "This kind of investor doesn't put all his money into one thing and prefers to be part of a group that shares the risks and rewards. So, I think Textor has raised close to $1 billion from US investors with the aim of building a group of multiple clubs," says Matt. It should be noted that although he invested in Palace himself, along with three other Americans already present at the club, it was under the name of his investment fund, Eagles Holdings (or Eagle Football), that he bought shares in Botafogo, Molenbeek and therefore Lyon. For a sum of almost £90 million (according to The Guardian), Textor also got back sponsorship rights, with occasional advertising on the side of the pitch. Almost all of this money was put back into the club, with the aim of improving the infrastructure of the academy and soon Selhurst Park. Some of the money has also been used to invest in the transfer market.
The Shadow Builder
"I have never considered myself an investor (...) I am a builder," claimec Textor at his first press conference in France. "I hope people will see me as someone who likes to help, to bring resources," he added. This has been reflected somewhat in his approach to the clubs he has bought in the past; his influence on the sporting choices and organisational structure of the clubs is (in principle) very limited, although this can vary from club to club. Even though he makes some strong decisions at Botafogo, this is far from being the case at Crystal Palace. Indeed, not having a majority in London, the situation differs from other clubs, be it Botafogo, Molenbeek or even Lyon: "Executive decisions are taken by the CEO, the Chairman and the Director of Football. Of course, the board can have an opinion and some influence, but Textor does not have a majority and therefore should not be so decisive in recruitment choices," explains Bruno, community manager of The Palace Way account on Twitter. Bruno added that it would appear that Vieira has been fully autonomous in his tactical decisions and that he has been helped by Dougie Freedman, the Eagles' director of football, in the transfer market.
It is true, however, that the change in dimension has been noticeable since Textor's arrival. Although the Eagles' academy has been doing well for many years, London's talents go almost exclusively to the big clubs (Chelsea and Arsenal in particular). There is therefore no doubt that Palace's attractiveness for young players is now much greater. By investing in the infrastructure of the academy, by expanding the technical and scouting staff at this level, young players are beginning to see the Eagles as a much more interesting destination today. Not only is the club recruiting better players, but the pathway to the first team is much clearer than with their rivals in the British capital. The desire to develop the academy and the use of youngsters was supported at length at the press conference in Lyon, although Les Gones' academy is somewhat better run than Palace's.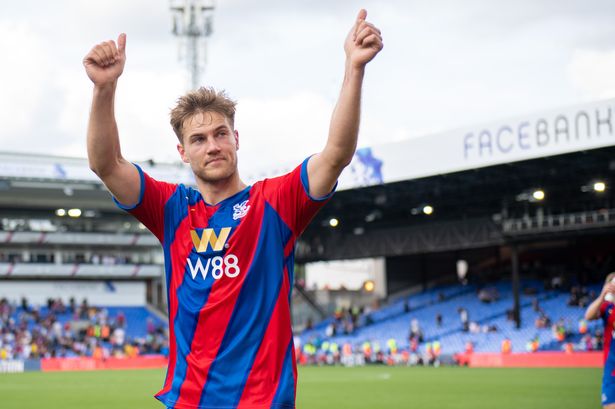 The financial input that Textor brings to the table has also enabled the recruitment of many young players. Although he does not (on paper) influence decisions, it is clear that Textor loves young talent and wanted to change the direction of the club after many years in the soft underbelly of the league under pragmatic English managers (Pardew and Hodgson in particular) who did not play much youth. The recruitment of Joachim Andersen (Lyon), Odsonne Edouard (Glasgow Celtic), Marc Guehi (Chelsea) but especially the loan of Connor Gallagher (Chelsea) and the purchase of Michael Olise (Reading) show a real desire to rejuvenate the squad. Olise's arrival follows that of Eze the previous summer, both from the Championship. The scouting of these players was surely done internally, independently of Textor, but the contribution of his resources changes the financial capabilities of the club on the market and allows a more ambitious recruitment, which seemed to indicate the statements of the American on his arrival in Lyon. However, he leaves it up to Steve Parish, the club's president, to decide on the distribution of these funds, keeping his role as an injector of funds rather than as a decision-making investor.
Future ambitions
Doubts have (partly) been removed in Lyon about the possibility of a financial package in the form of a leverage buyout (LBO), which is synonymous with a profit-oriented investment rather than one aimed at growing the club on and off the pitch. Textor's exact long-term plans, however, remain unclear. The same doubts hang over London, where opinions differ on how long the American will invest and what his exact motives will be over the next few years: "I don't think Parish and the board will want any turbulence during what is probably the most important transition period since he took over, so I think Textor will be around for a long time," says Bruno.
Others are more sceptical that he simply wants to help the club maximise its potential on the pitch, rather than making Crystal a quick financial investment: "I don't know if he has personally set any specific targets for the club (probably linked to the fact that he doesn't have a majority stake in the club) but there's no doubt that the club is in a positive spiral at the moment," elaborates Dan. So, he might stay for a while, as long as the club is doing well. Matt has an idea in mind of how Textor could use Palace in a more global vision: "For most private equity investors, that's usually seven years! Textor's career suggests he won't be around for long - he likes to build businesses and then sell them or list them. I think he will build a group with several clubs and get it listed within five years. Tony is more pessimistic: "Personally, I think his money will dry up and he will sell at least some of his clubs. I think we're going to be in a very complicated economic situation, knowing that he's very involved in tech and so it could end badly," he concedes.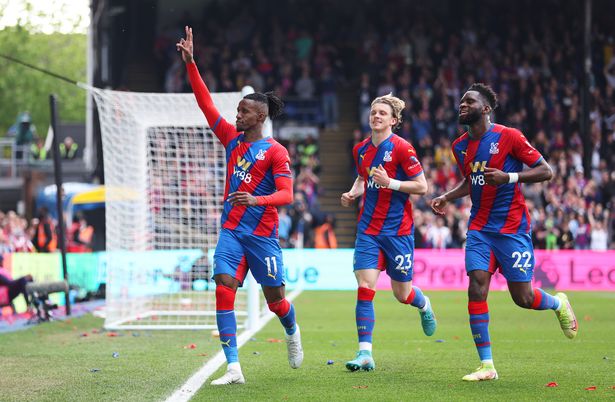 Whether he wants to sell the clubs quickly or not, there is no doubt that Textor wants the clubs to improve. "I don't remember him saying anything lunatic about Palace, like a goal to win the Premier League or even the Champions League but he wants Palace (and his other clubs) to improve. He's a sports fan in that sense, but he's also an entrepreneur, in the sense that he knows that clubs that win make more money than clubs that lose," explains Matt. By building an American-style sports business based on entertainment, drinks sales, merchandising and more, Textor can really grow the brands of these clubs, something we see with other American investors in England in particular, or with Jean-Michel Aulas himself in the past decade. "OL represents everything I would like to see in clubs. It represents sport, football, entertainment, basketball," he said during his presentation in Lyon, illustrating his desire to build sports clubs like those designed in the United States.
There is a balance to be struck though, as Palace are a very traditional club where supporters want above all to be taken seriously, for the club's history to be respected and for the identity to be at the heart of their club. These sacrifices will not be made for the sake of wins, although fans are very excited about the first season since Textor took over. The possible loss of the club's identity could come back to the table, however, if Textor pushes its desire to create a group of clubs.
Collaboration or simple multi-investment?
By buying stakes in several clubs, Textor is putting himself in the eye of the storm of the so- called "purist" football fans, those who hate club groups in particular: "Textor is building a group of multiple clubs like City Football Group, Red Bull, Pacific Media, Harris/Blitzer, 777 Partners etc. This is THE big idea for investors in football today. Save money, create a bigger sponsorship platform, more paths for player development, more markets to go after, more access to talent etc. That's the idea anyway," says Matt, who writes regularly on the subject. Red Bull was one of the first to build this kind of model, with real synergy between the clubs, sometimes too much so, to the point of incurring legal problems: unification of logos, shirts, sponsors, training model, total cooperation in scouts and coaches and above all player transfers (often at a reduced price). Manchester City has partially embraced this model, as we saw with some of the players loaned to Troyes this season. Whether or not they are fans of this new trend, football followers must come to terms with the fact that it is the present and future of the sport, although a middle ground will have to be found so as not to completely destroy the identity of the clubs.
With stakes in Palace, Molenbeek, Botafogo and now Olympique Lyonnais, questions arise as to how these clubs will operate in the coming seasons. Textor wants to make OL a "cornerstone of the project", would that mean players could be sent to Groupama Stadium as a final destination, like Red Bull does with Leipzig? We can see that this model is not yet fully broken in and that there are many flaws, notably with the system of repeated loans through the clubs. The first example of this kind of transfer in the "Textor family" is the loan of Montes from Palace to Molenbeek this season, which is far from being conclusive according to Bruno. Matt believes that this cooperation will be there, while both fans are probably very keen to see how this could work out and benefit their club: "I think it would be beneficial for both clubs (Lyon and Crystal Palace) if it is well managed in the long run. What will be important is that neither club takes advantage in Textor's mind," Dan explained. "Buying French players has become a hallmark of Palace in the Premier League era and I am very much looking forward to seeing how this relationship could benefit both clubs. I hope to see a lot of transfers and loans between the clubs in the near future," added Bruno.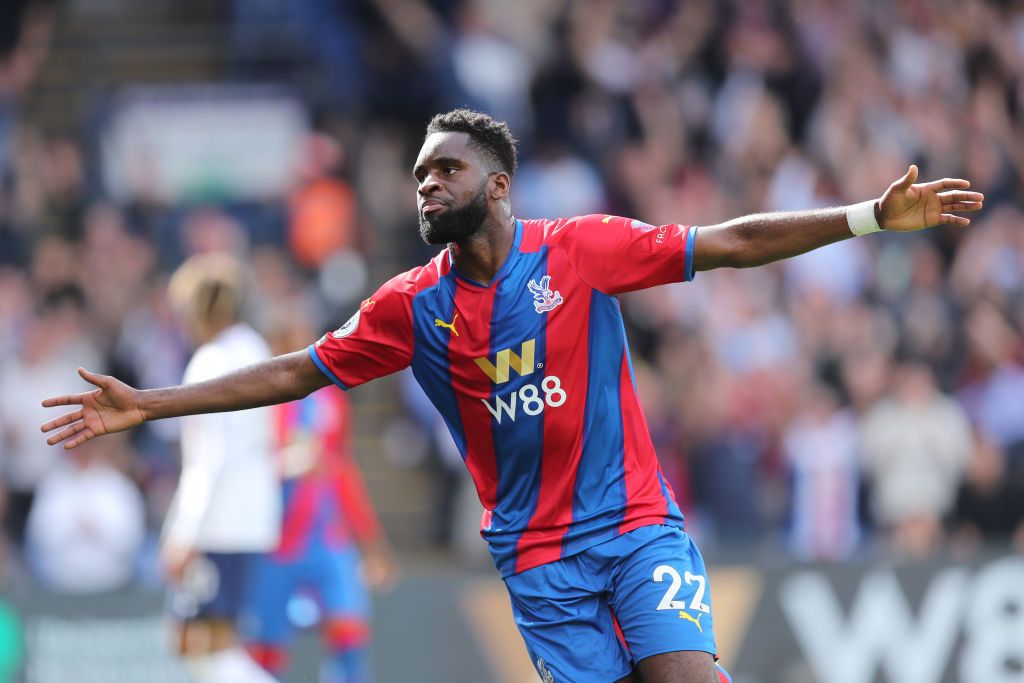 While we are well aware of the workings of the OL International Community, a small group of clubs that work with OL, particularly on the training and development of young talent across the globe, we therefore have more questions about how the relationship between Palace and OL, or indeed the other two Textor clubs, will materialise, pending the hypothetical acquisition of yet more clubs. What supporters stress, however, is that the relationship between fans is already strong: "Since the purchase of Botafogo, a strong relationship has developed between the Brazilian club's supporters and those in South London - and this has been cultivated by the public admiration Textor expresses for both sets of supporters," says Bruno.
OL and Botafogo fans have already had a good exchange since the news of Textor's future investment in the Gones club, due to the historical relationship between Lyon and Brazil. It remains to be seen whether friendly relations develop with Crystal Palace and the Eagles' fans. However, there is no doubt that Olympique Lyonnais is entering a new era. Positive or negative? We should see more clearly in the coming months. However, there is a good feeling among some of the Lyon fans, based on what has been observed of Textor's involvement and management in the other clubs he co-owns. Wait and see, as they say in the UK.